The Ultimate "Bring Back the Guests" Checklist for Hotels
Before you start welcoming your guests back, have you thought about the condition of your hotel?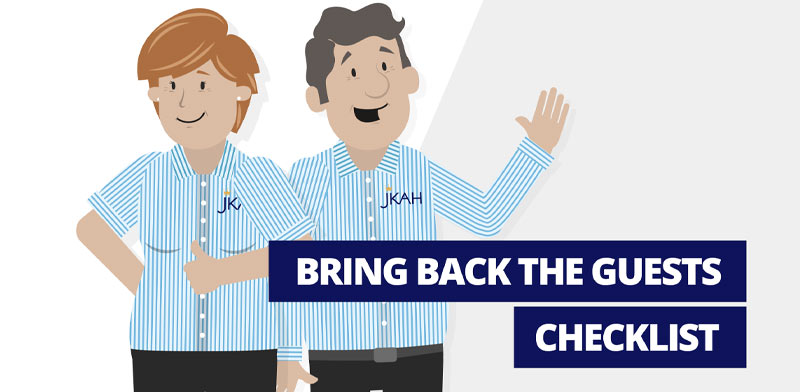 Many Hotels have been closed for weeks (or partially closed), leaving you with quite a to-do list. To help, we have created this handy checklist that covers important and often forgotten items.
Check for mould & moisture
Check for pest control
Check heating and air conditioning (filters). Let the HVAC system circulate air
Check water systems – (toilets, sinks, drains, disposals, drinking fountains, water coolers)
Are there hard water stains in your restrooms/toilets, carpet and upholstery
Check food and chemical expiration dates
Is the building clean? Floors swept, spider-webs and dust removed
Has the building been disinfected? Ensure that all high-touch areas are cleaned and disinfected
Are breakrooms cleaned and disinfected (microwaves, kettles, urns, appliances)
Check lighting
Check PMS and Booking systems are working properly
Restock all bathrooms
Check your fire and security alarm systems (battery back-up systems)
Check your fire exit lights, extinguishers and smoke detectors
Restock linen and supply closets
Will your

employees

feel safe?
Will your

guests

feel safe?
MAKING GUESTS FEEL SAFE
Are your cleaning staff accredited in Infection Prevention and Control?
Do you highlight your commitment to a Hygienic Environment for your guests both online and at the property?
Does your Housekeeping Team have the correct chemicals and procedures in place to prevent cross contamination?
Does your Housekeeping Team have a plan for continuous disinfecting services?
Let us help you with the chores of getting back to business, call us on 03 9265 2200
Download Checklist