Safer Hotels, Resorts and Apartments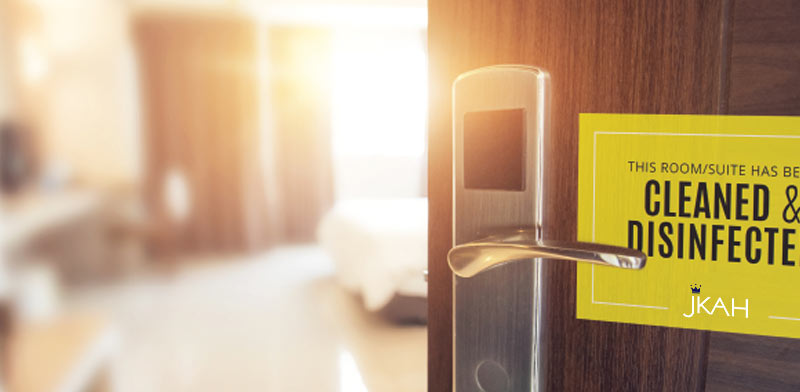 Maintaining a healthy, clean & disinfected property for your guests and staff will provide peace of mind and a safer environment for everyone.
It's important to know that cleaning doesn't kill germs. Cleaning only removes soil or dirt. After cleaning, the JKAH team use registered chemicals and proper disinfection application processes to kill germs and viruses.
It's also important to remember that disinfecting once is not enough. Viruses can be reintroduced to your property by a contaminated person. Having a regular cleaning and disinfecting schedule provides the best protection for your staff and guest.
For immediate service or additional information, please contact your nearest JKAH support office on 03 9265 2200
Download Article