COVID 19 Training and Education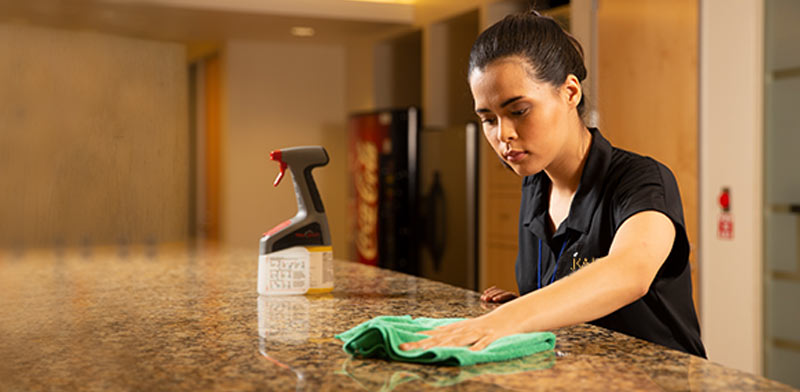 In today's world, image is not a superficial concern and with the recent COVID 19 Pandemic, the perception that your clients have of your property is crucial to their confidence in your organisation. Hygienically cleaned and maintained rooms and floors, sanitary restrooms, orderly supply closets, sparkling windows, and immaculate lobby areas all convey your commitment to providing premium products in well-managed environments for guests and staff. We also provide the certainty of a clean and safe environment, so your staff can focus their energy on what is of prime importance – providing quality service to your guests.
The JKAH team is committed to providing professional and superior-quality cleaning services. With COVID 19 very much front of mind, cleanliness and infection prevention and control is extremely important. Our teams have now received additional training in this to ensure that this is something that our clients, and your guests no longer need to be concerned with whilst staying at your property.
In addition to our regular induction and training, our Housekeeping Teams have also completed the following training to ensure we provide a sanitary and safe space for your guests. Training courses covered are recommended by the Australian Government and include:
COVID 19 Infection Training
Infection Prevention and Control Training
Operations Managers completed Health Accreditation Training
Download Article